Click
www.popplet.com
to navigate to the Popplet website.
Popplet is a wonderful mind mapping tool. It's a great support for helping kids pick out details in a story and use for sequencing. It's perfect for students who need to see things in a visual way. They
can capture facts, thoughts, and images and learn to create relationships between them.
Highly flexible and can be utilized in multiple ways adapting to students level, area of study and learning objectives.
Students can draw images, strengthening connections and engagement.
Provide a concentration of ideas into one visual, resulting in a rich, broad range of information.
Kids can understand and remember ideas.


​



Language Arts
Create Timelines
Organize thoughts before writing
Answer an essential question
Map a story
Research a topic
Character analysis
Step-by-step instructions
Letter search
Opposite Words
Sounds that have a certain letter sound
Compare and contrast
Rhyming words
Character, setting, and plot
Character traits
Word webs

Math
Answer in the middle-how many ways can you make 10?
Steps to solving a problem
1st 2nd 3rd sequencing
Number search
​Identify Shapes


Powered by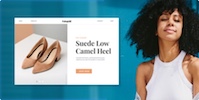 Create your own unique website with customizable templates.